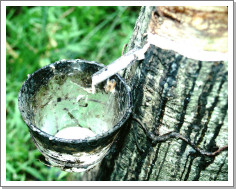 "A dynamic trading house with the flexibility to adapt to the constantly changing business environment of today"
In 2000, Raco Trading Phils., Inc. started developing exports of Standard Philippine Rubber (SPR). In addition to traditional destinations like North America and Europe, Raco Trading Phils., Inc., as agents for a major international rubber trader with offices in Europe, Asia and the U.S., is actively developing rubber exports to non-traditional SPR markets like New Zealand and Australia in the South and Czechoslovakia, Italy and Portugal in Europe.
From small sample shipments, volume has steadily increased over the years and continues to grow today. In developing the business, Raco Trading Phils., Inc. works in close coordination with its principal and suppliers to push for acceptance of various grades of SPR. The results speak for themselves as evidence of the company's ability to develop trade of non-traditional commodities.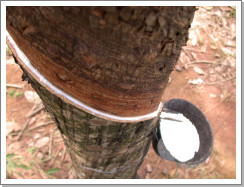 Today, in the field of rubber, Raco Trading Phils., Inc. has established itself in the local industry and serves as a vital role in the success of the international operation, thereby delivering results and ensuring future growth for both our principal and customers.